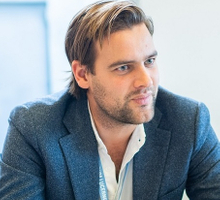 Jasper Mutsaerts
Chairman of the WTFL Start-Up Innovation Camps
The Start-Up Coach
Jasper Mutsaerts is Chairman of the World Tourism Forum Lucerne Startup Innovation Camps. As The Startup Coach © he has coached around 200 founders and CEO's of startups. He is lead trainer at ImpactHub Amsterdam, an incubator for social entrepreneurs; and Booking Booster, Booking.com's €2 million grant fund and accelerator programme to support scale-ups in sustainable tourism. He has a background in entrepreneurship (Founder Dutch travel agency Bohemian Birds Group and co-working space ScaleHub) and consulting (McKinsey) and writes about entrepreneurship for Emerce (The Dutch Wired).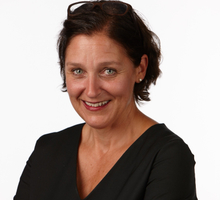 Christa Augsburger
Category Hospitality
Director, Schweizerische Hotelfachschule Luzern SHL
Christa Augsburger achieved an Advanced Federal Diploma of Higher Education in Hospitality Management at the Schweizerische Hotelfachschule Luzern SHL. After years of leading positions in hospitality industry, she returned to SHL as a lecturer in Human Resources Management and Rooms Division. In 2010, she became academic Dean and in 2015 Director of SHL and has been coaching students in their diploma papers and thesis for many years.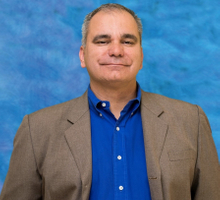 Alexander Fries
Category Transaction
Partner at ALPANA Ventures
Alexander Fries is a Swiss Serial entrepreneur turned Venture Capitalist. Founder and Co-founder of 4 High Tech companies and 1 Consumer Good company (PURE SWISS Beverages www.pureswisswater.com) in Switzerland and USA. After three successful exits, Alex founded Ecosystem Ventures in 2006, his personal fund which has invested in 45 companies. Since 2016 he is a partner with ALPANA Ventures I & II, a Swiss-American Venture Capital Fund. Alex Fries is on the board of multiple companies in Switzerland and USA, including InnoCube in Chur, Social Entrepreneur's Fund in Zurich and Mila AG in Zurich. Alex also set up the corporate venture fund for Stanley Black in Decker in Europe.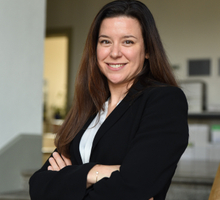 Dominique Gruhl-Bégin
Category Impact
Head of Start-ups and Next-Generation Innovators Division

, Innosuisse
Dominique Gruhl-Bégin has more than 13 years of global experience in innovation promotion, international trade, supply chain, negotiations as well as in art curating. She has been leading the Start-up and Next Generation Innovators Division at the CTI and Innosuisse since 2016, where she is also a member of the executive committee. Prior to that, Dominique worked as a trade commissioner at the Canadian Embassy in Bern, as a management consultant at A.T. Kearney in Chicago, USA, and also in strategic procurement for a Silicon Valley-based company Agilent technologies.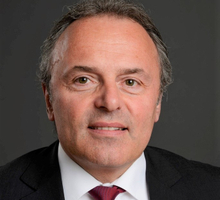 Ambassador Eric Jakob
Category Destination
Dr. phil., Head of the Promotion Activities Directorate and Member of the Executive Board of the State Secretariat for Economic Affairs SECO
Since 1st December 2012 Eric has been working for the State Secretariat for Economic Affairs. He is responsible for SME, Regional and Tourism Policy as well as for Export and Location Promotion. Previously General Manager of Regio Basiliensis and the Intercantonal Coordination Office at Regio Basiliensis in Basel. 1995 to 2003 Assistant General Manager of this organisation. From 1993 to 1995 Swiss Adviser to Infobest Palmrain, an information and advisory body for cross-border matters in Village-Neuf (France). Prior to that Senior Project Leader within the framework of the PTT Initiative at that time «Communication and Model Community Basel», also worked as a journalist.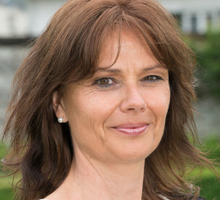 Regula Buob
Category Mobility
Managing Director, W.A. de Vigier Stiftung
Regula Buob is since September 2015 the new Managing Director of the "W.A. de Vigier Foundation". Being a coaching specialist (executive coaching,leadership development, change management), she previously worked both as a self-employed communications and leadership trainer, and as a personnel developer at national and international companies, including in collaboration with business partners in Dubai and the United Arab Emirates. Regula moved to the United States after successfully completing her Master studies in Pedagogy in Zurich. In the course of her six-year stay, she obtained a Master in Counseling and Guidance at Point Loma Nazarene College, San Diego. She subsequently worked at Mesa Community College as a university-level lecturer and consultant.